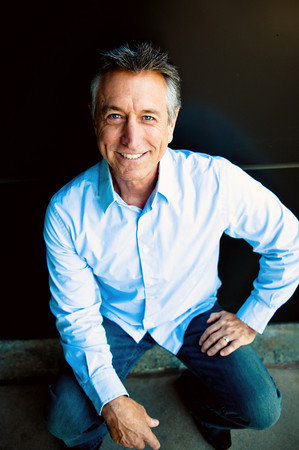 Cancellation policy:
Refunds can be processed only if requested in writing.
Written refund requests post-marked/e-mailed prior to April 23, 2020 will be made in full minus a $15 handling fee.
NO REFUNDS WILL BE MADE AFTER April 24, 2020
One person may substitute for another who is unable to attend on the condition that a letter/e-mail from the original registrant authorizing the substitution accompanies the new registrant.
In the event AzCFM finds it necessary to cancel the class because of insufficient registration or other reasons beyond our control notice will be given to registrants ASAP & full refund will be given
Note: Completion of "Assisting Individuals in Crisis" and receipt of a certificate indicating full attendance (14 Contact Hours) qualifies as one class in ICISF's "Certificate of Specialized Training Program".
*You must attend all sessions to receive your certification.
Continuing Education Information:
Two-Day Course: 8:00 a.m. – 5:00 p.m.
14 Contact Hours or 1.4 General CEUs from UMBC
Continuing education information listed is only applicable when attending an ICISF Regional Training from UMBC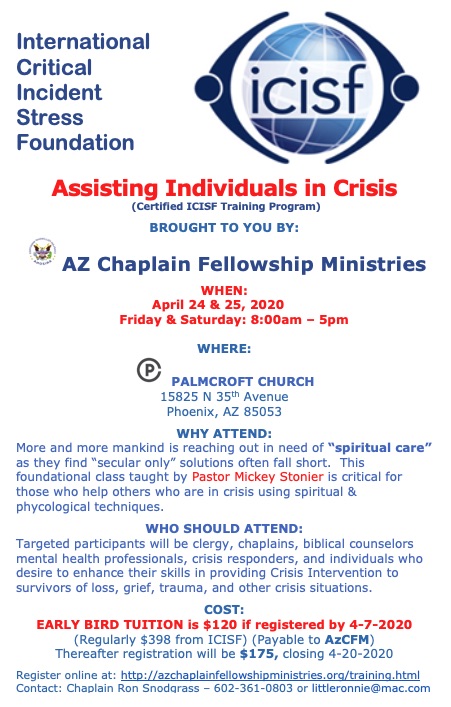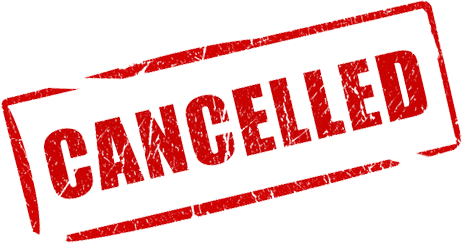 This event has been cancelled for a number of reasons "ALL" connected to the insanity going on regarding the current ConronaVisus issue.