L'il RONNIE President / Founder
BETTY STRONG SECRETARY - TREASURER
DAVE JUNGBLUTH Chaplain Studies Chairman / Founder
We are just ordinary people who saw a need and felt we had something to offer.
Dave retired from the Phoenix Police Department after 28+ years of service. He returned to the work force and is now an investigator for the Az State Department of Motor Vehicles. Dave has previously served as a Deacon, Elder and Director of Mens Ministries at Bethany Bible Church in Phoenix but currently is serving as a elder at Palmcroft Church. He has also served on the Board of Directors for the Sunnyslope House of Refuge and as a Chaplain for the Kansas City Royals during Spring training. Dave has completed leadership training classes with: Promise Keepers, Man in the Mirror, National Coalition of Men's Ministries and Character That Counts. Dave is a currently a licensed minister, stays active with mens ministry at Palmcroft church, and is being mentored by various local pastors. Dave founded the Arizona Coalition of Mens Ministries in 2008. He is a graduate of Grand Canyon College with a degree is Business Administration/Training and Development; during this time he played both collegiate baseball and basketball. Dave and his wife Maria have two children and reside in Glendale, AZ.
What can be said about Betty. She loves the Lord and serving His Kingdom.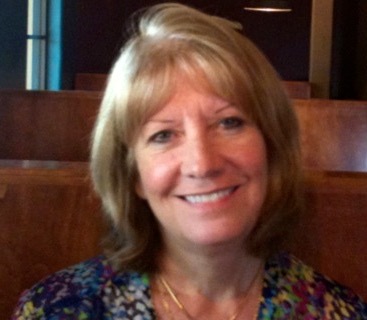 Ron retired with honor as a 38 year veteran sergeant of the Phoenix Police Department. He began retirement in January 2009 with his lovely bride Betty. He was actively involved with the Phx. P.D. CISM & Peer Support Teams for over 16 years. He was also a certified AzPOST trainer for over 15 years specializing in Early Intervention in Policing, Suicide awareness, Supervisor Career Survival and other related public safety topics. Ron was contracted by the Public Safety Personnel Retirement System, (PSPRS), to conduct compliance inspections of Arizona's 300+ police & fire pension boards as well as training these boards in pension law and board policies & procedures. In 2013 Ron began his studies to become a chaplain and received his certification in 2014 from Chaplain Fellowship Ministries International, LLC. In 2016 he (finally) graduated with a Masters degree in Biblical Counseling from Victorious Christian Life Institute. Ron helped build and launch a chalaincy ministry at Calvary Chapel Surprise in 2019.