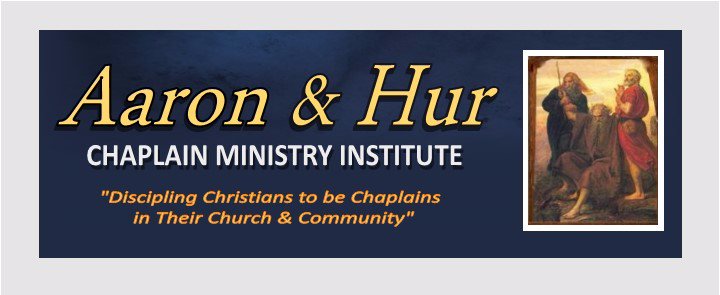 Aaron & Hur Chaplain Ministry Institute currently conducts a 12 week class that meets one night each week for three hours.
This class, called "FOUNDATIONS OF BIBLICAL CHAPLAINCY", is comprised of both Biblical and secular training that will create a strong foundation for church chaplaincy programs.
The registration fee is $125.00 or $200.00 for a couple if
if you share the Systematic Theology Book.
THE AARON & HUR CURRICULUM INCLUDES:
The Aaron & Hur Curriculum includes:
Systematic Theology (Wayne Grudem Book provided)
New & Old Testament History
Ministry of Presence
Spiritual Gifts (Romans 12)
Communication skills, active listening
Suicide Awareness, Identification, Intervention, Prevention & Postvention
Crisis response & intervention
Stress Management
Response to trauma, crisis & death
Chaplains and prayer
Pastor vs. Chaplains
Understanding and grief support
Confidentiality
Privacy & privilege
Ordination, licensing and liability
And more...
The men and women who attend will be tested during this training class. Each student will leave as recognized and equipped to share the Gospel of Jesus Christ. Also ready to exercise his or her gifts in Chaplaincy and in the work of their Ministries.
2022 CLASS BEGINS
Tuesday, September 6, 2022, 6pm - 9pm
Last night is Tuesday, November 22, 2022
FOUNDATIONS OF BIBLICAL CHAPLAINCY
Location:
Palmcroft Church
15825 N 35th Avenue
Phoenix, AZ 85053
*********************************************
*********************************************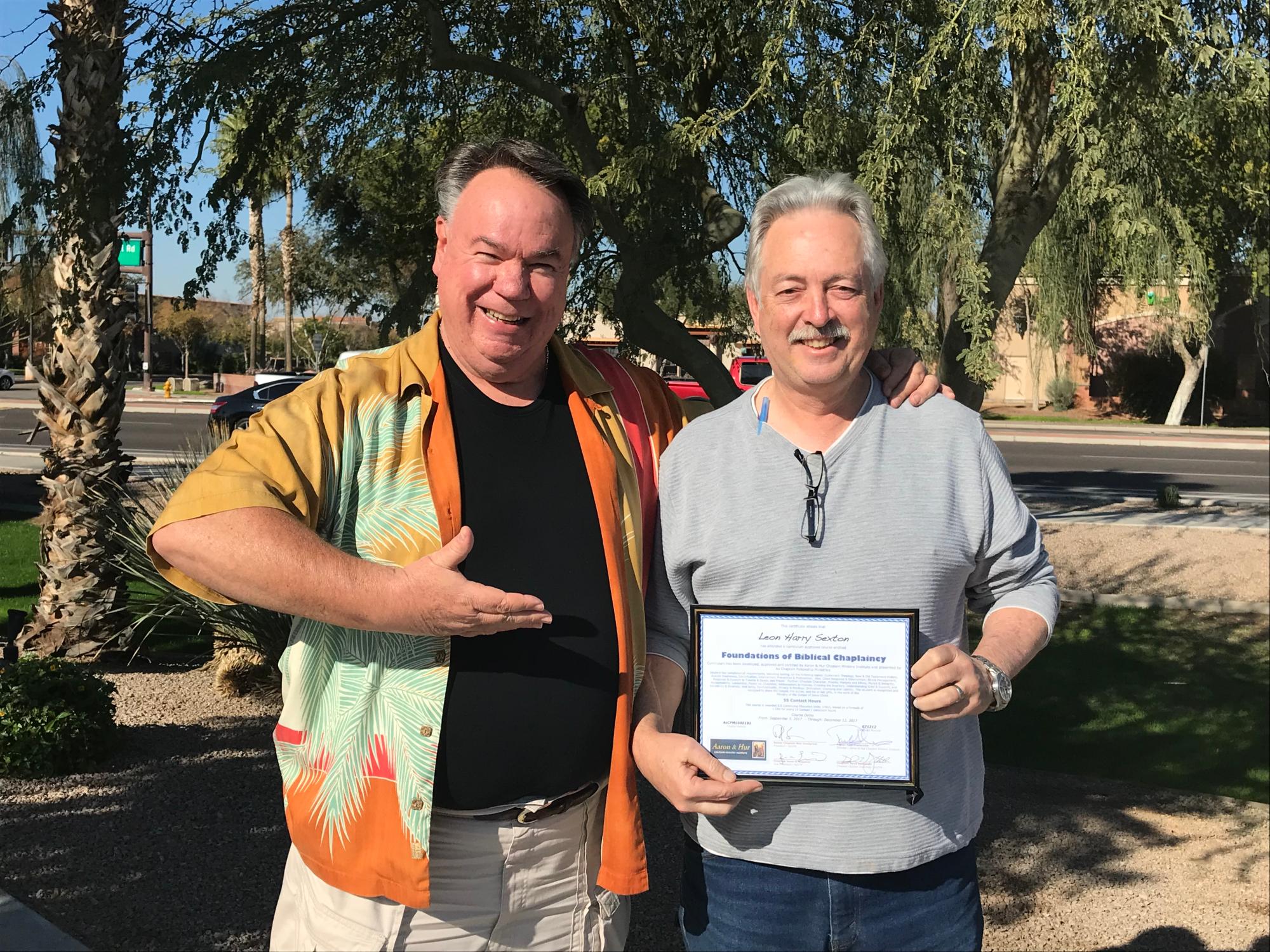 CLASS OF 2017 HARRY SEXTON
CALL RON SNODGRASS
602-361-0803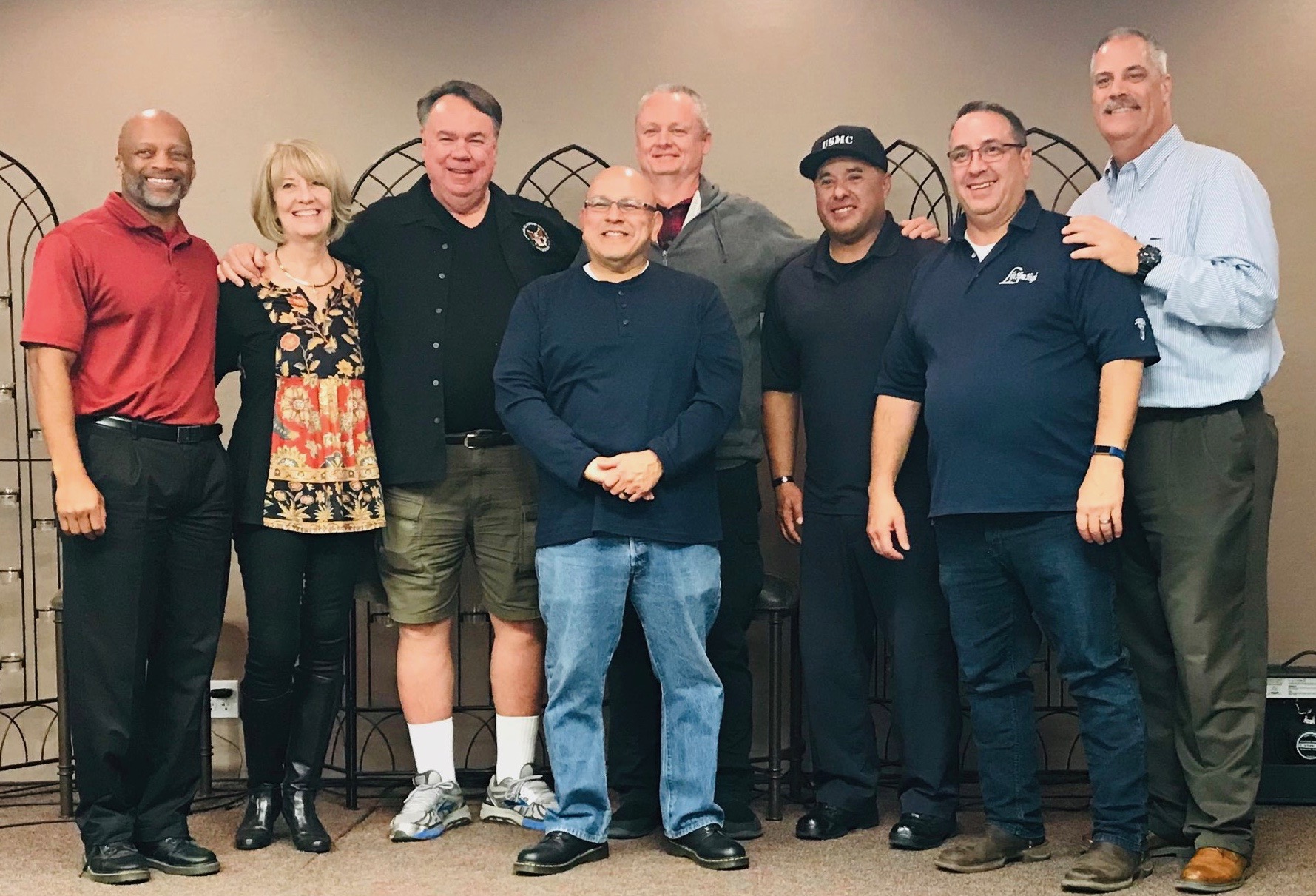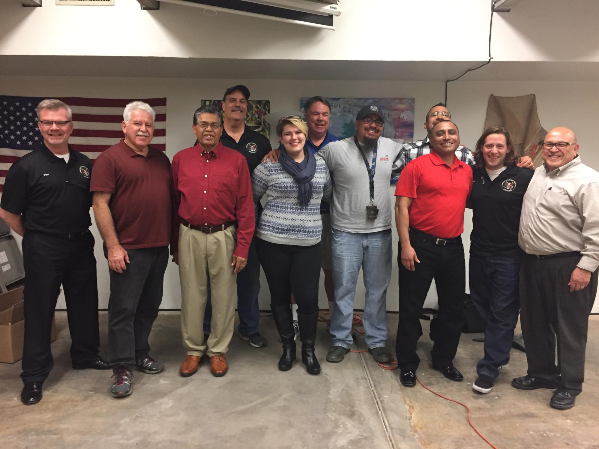 UPDATE
If you do not know Dave or me, let me draw you a mental picture. I am 6'3", 290lbs and Dave makes me look small. We are both retired Phoenix Police officers and have both been richly blessed during our careers. We can both claim that neither of us has been dragged into the bushes and beat up by the bad guys. I say that with a smile on my face. Or is that a smirkish grin on my face?
In these difficut and insane times people everywhere are in need of the calming Spirit of Jesus Christ. Especially when fear is so prevelent in the world. Our game plan is to have 10 or more folks, 21 last year, come to Palmcroft and gain some good Godly teaching that will help you reach out, and love others with the "Ministry of Presence". Amen, amen and amen.